Foxing is the natural browning or yellowing of paper.  It is the aging stains on the banknote.  Good storage methods should be considered, for longevity and to prevent foxing.
see screenshot below of Ecuador 100 sucres banknote with foxing showing.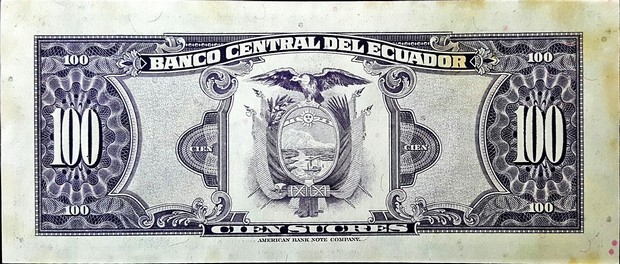 We are sorry that this post was not useful for you!
Let us improve this post!
Tell us how we can improve this post?